cARTed dans les bois
35° rencontre
Junction Cards :


accueil / Greeting :
Pierre-Yves Freund dans la forêt de Chaux
1997
The Series of the year :
038, 039, 040, 041, 042, 043, 044, 045, 046, 047, 048, 049, 050, 051, 052, 053, 054, 055
The special Series :
- 043 Franco-Britannique
- 047 Textes
- 050, 051, 052 Fin de Siècle à Johannesburg
Encounters of the year :
Montreuil, Le Mans, Granville, London, Dole, Le Margouillat, Bernouy, Le Pré de Malon, Nantes, Nantes
The Events :
- Mois Off de la Photo
- Salon du Dur et du Mou
- cARTed Tour à Londres
- special "O.F.N.I."
- 2° Biennale du Pré de Malon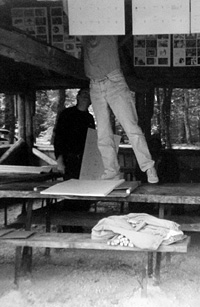 Hervé Leforestier & Pascal Pithois pendant l'installation des cartes sous un abri au coeur de la forêt.
La Forêt de Chaux mesure 28km de long sur 16km de large. C'est la deuxième forêt de France. Elle s'étend entre Dole et la saline royale d'Arc et Senans. C'est au coeur de cette forêt, avec pour guide Pierre-Yves Freund, que cARTed reçoit les invités de la rencontre du printemps 1997. Parmi eux, Alain-Pierre Pillet, Annette Griesche, Anne-Lise Dehée, Yveline Lecuyer, Dominique Joly, les Plasticiens Guerriers de l'Afrique de l'Ouest. Tout le monde a pu suivre les bornes Guidon pour rejoindre notre abri de fortune.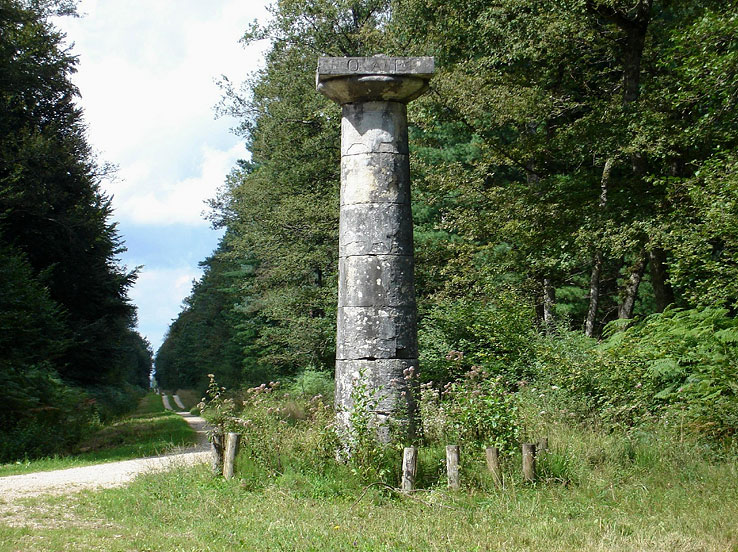 Une borne Guidon à la croisée d'un chemin qui mène au rendez-vous cARTed.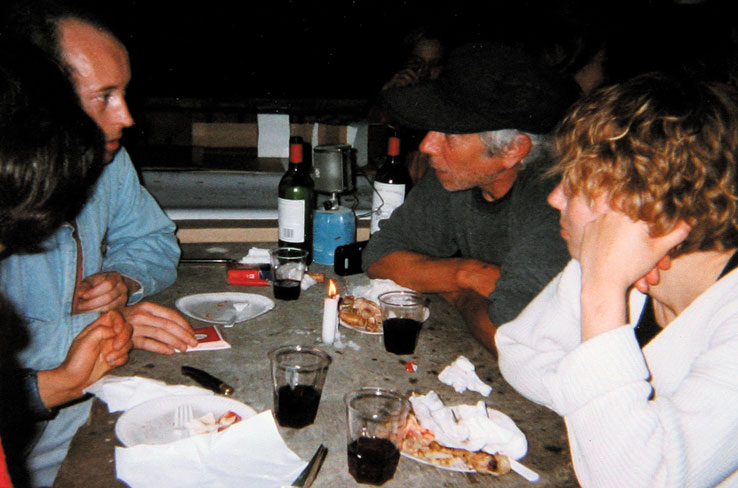 Pascal Pithois, Bernard Martin & Lili.