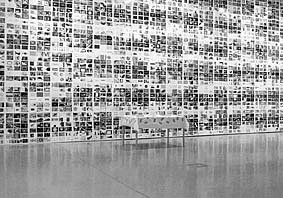 cARTed Junction 178
Special European Series.
Installation The cARTed Picture Show, May 2004.
Exposition "Poetic Positions"
with Daniel Behrendt, Julien Blaine, Birgit Brenner, cARTed, Adib Fricke, Norbert Klassen, Rémy Markowitsch, Ursula Stremlow, Emmet Williams, Michael Winkler.
Curator : Jürgen O. Olbrich
Kasseler KunstVerein, Fridericianum Museum, Kassel, Germany. Photo Dieter Schwerdtle.
cARTed existe pour réaliser les cartes postales de tous ceux qui n'en ont pas vraiment besoin mais qui en ont très envie.