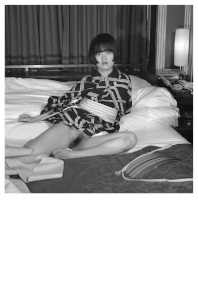 © Jean RAULT / ADAGP.
Jeune femme brune assise sur un lit dans un love-hôtel, son kimono retroussé jusqu'à la taille. Kyoto, Japon. 2019.
Photographie en noir et blanc aux sels d'argent.
© Jean RAULT / ADAGP.
Young brunette sitting on a bed in a love-hotel, her kimono hitched up to the waist. Kyoto, Japan. 2019.
Silver Black and white Photograph.
More informations :
www.jeanrault.fr