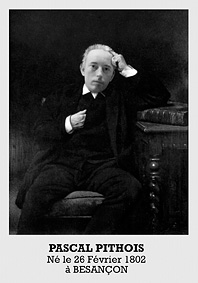 The cARTed Picture Show
"Pascal Pithois, né le 26 février 1802 à Besançon"
Par Léon Bonnat.
cARTed existe pour réaliser les cartes postales de tous ceux qui n'en ont pas vraiment besoin mais qui en ont très envie.
cARTed exists in order to make postcards for those who don't really need them but really want them.